Together, we examine your beliefs, evaluate your behaviors, and create new performances in daily life.
We collaborate. We form a partnership.
​Together, we co-create change.
Serve. It's what I do.
​Outside of my business I am a wife (of 26 years), a mother to one college kid and one flown college kid, a lover of fitness, a sports watcher, a green-eater (although not a vegan), a reality TV watcher, a former social worker and substitute teacher (15 years), a world traveler, and just a down-to-earth person. I love people in general. I like meeting new people and learning about their lives. I love helping people and have done this in some capacity for most of my adult life.
Here's What My Clients Say:
"Lori helped me so much through my transition into college" - Cole, Freshman at the College of William & Mary
About Carolina Lifestyle Coaching
Carolina Lifestyle Coaching and Consulting, LLC is based out of SC but I partner with people from anywhere who seek personal support and relief from overwhelm and stress, especially college students. Virtual professional lifestyle management and wellness coaching is convenient, easy and fun with Skype or Zoom.

Coaching is a ​process that guides you to new perspective, helps you construct new strategies in dealing with stress, strengthens your level of commitment, and improves your overall wellness.

Although I have a Master's Degree in Social Work from VCU, (Human Development)(undergraduate degree from Virginia Tech) and understand the brain and behaviors, I do not consider myself a "therapist". Coaching is much more than me talking at you. We put our minds together to plan for your overall well-being. We collaborate to cover a lot of ground when you decide it is time for professional guidance. College will seem different and you will have a solid plan for stress management.
Powered by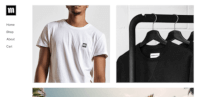 Create your own unique website with customizable templates.